MISSION AND VISION
LUG OPEN FACTORY is a creative space with a European vocation committed to the Environment located in the Lug 2 Residential Complex that houses an incubator for ideas and projects, a FabLab specializing in 3D, cutting, the audiovisual sector and new technologies, and a space for coworking with companies from the creative and technological sector. Also L.O.F. it is training, support for projects and creation and acceleration of ideas as well as an experimental laboratory for prototyping. We want to make it easier for young Galicians to relate to a European youth network, supporting their international mobility
.. and more
Our creativity is at the service of a youth that is looking for a door to knock on to find support for their ideas and projects.
We work hard to make your dreams come true and we look for opportunities where they are needed.
Our lines of work are firm and based on the principle of equality and non-discrimination, creating opportunities for all young people.
A TEAM
Teams are made by people and at Lug Open Factory we are a team of multidisciplinary professionals who function as a large family whose aim is to create ideas, prototypes and projects to improve life in Lugo and Galicia, with special attention to youth. The world of ideas design is very much in the raison d'être of the Lug Open Factory, which very well says its name is an open factory of ideas and projects. In our eagerness for the mobility of young Galicians, we create European collaboration networks with other partners in order to be able to create our residences, internships, ...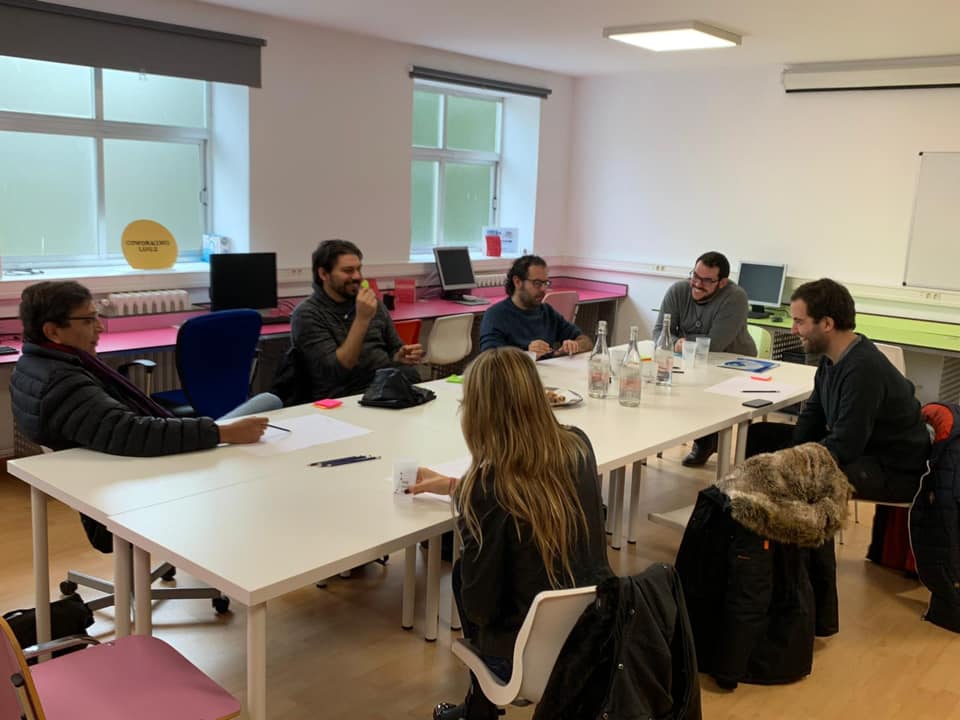 IDEAS AND PROJECTS
If you have an idea you can share it with us,
We will help you develop it.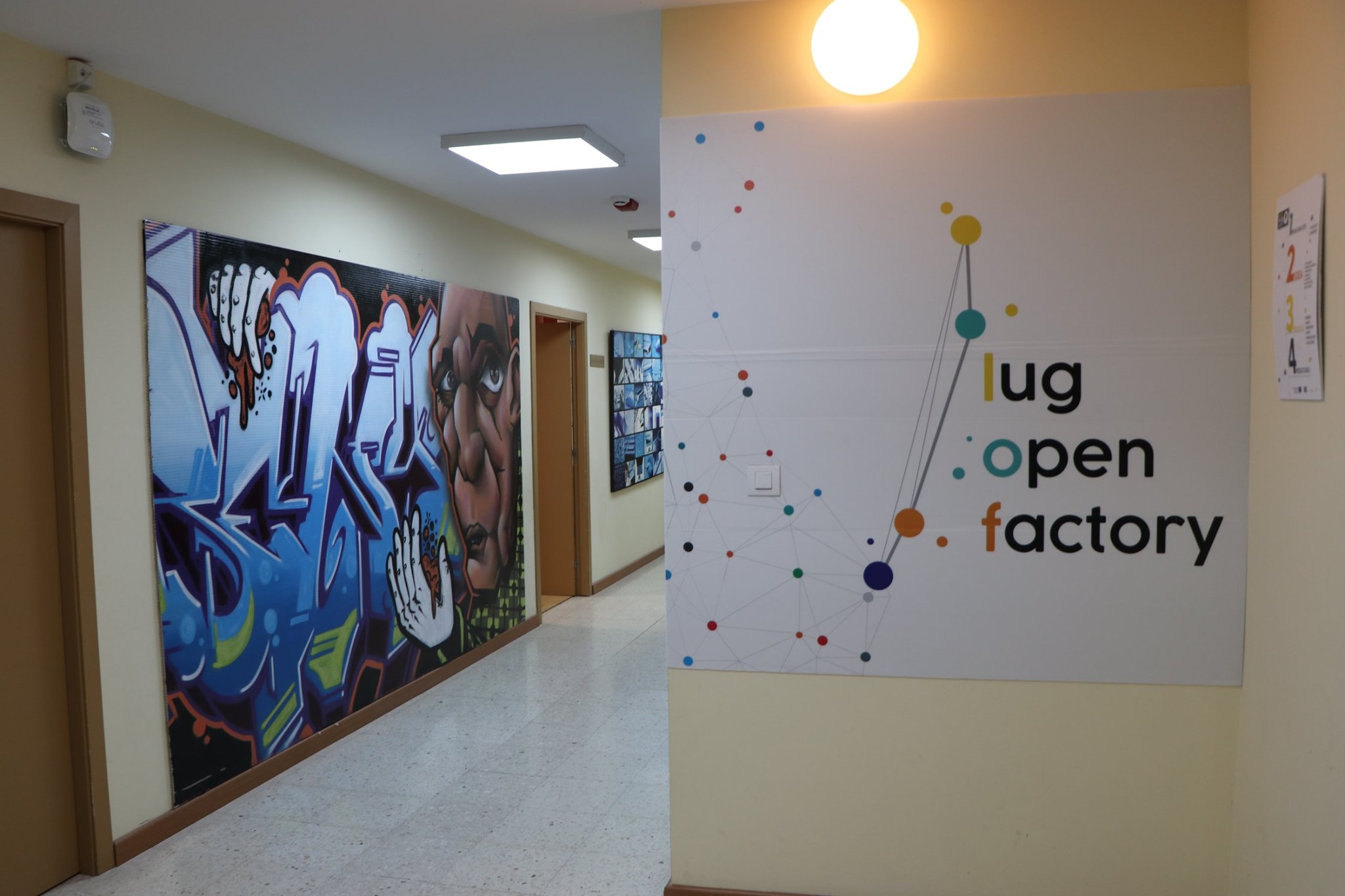 Shared work space
Fab Lab
Meeting rooms
Aych Hub Incubator
Coworking Lug2