This is the rural revolution
Development programme that connects entrepreneurship, technology and rural youth.
COWORKING AND INCUBATION
TECHNOLOGICAL DEVELOPMENT
DIGITAL TOURISM
MARKET-PLACE
.. and more
WHAT BENEFITS DOES DÍXITO BRING?
Identify a space for action.
Create expectation.
Provides information and training.
Create technological development programs.
Provides solutions to youth entrepreneurship.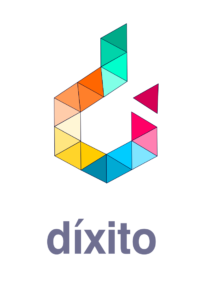 RURAL COWORKING
The Díxito project is prepared to open rural coworking spaces where necessary. Collaboration between the world of entrepreneurship, business and the university is crucial for the opening of these physical or online spaces for young entrepreneurs.
INCUBATION SPACES
The Díxito project creates spaces for the ideation and creation of projects aimed at those entities that want to work with young people between 16 and 35 years old. They are spaces for training, mentoring, accompaniment, learning and stimulation.
TECHNOLOGICAL DEVELOPMENT
In this project, we are very concerned about reducing the digital divide, for which we have prepared a digital action plan in rural areas that consists of digitization and continuous support for rural companies and entrepreneurs.
DIGITAL TOURISM
Another aspect that concerns us is the development of sustainable tourism and its visibility, making rural tourism known and creating comprehensive programs for the development of activities is our main objective.
MARKETPLACE
Support for local businesses is also important for our project: Díxito has created a virtual platform dedicated exclusively to local businesses.
ABOUT US
Lug Open Factory is a non-profit organization dedicated to developing innovative ideas and projects with young people at the service of society: a creative space for young people who can revolutionize with a way of working based on support, synergy, ... and using technology as the basis of everything.
A team of twenty professionals and companies from various fields at the service of entrepreneurship and rural areas.